Evelina: Environment Artist
Hello Evelina! Can you tell us a bit about you?
Hi! I'm Evelina, I'm 26 years old. I started working as an intern at Chief Rebel in 2020 as an Environment Artist and I've been here ever since. I didn't know about the games industry when I started looking for schools, but I knew I wanted to do something creative and I enrolled to study graphic design.
At school, I took a course on Game Art, and I fell in love with it. I switched from graphic design to game art, not knowing anything about it, and so far it's been great, I love it.
What do you do at Chief Rebel?
I'm focused on creating organic environment art – mainly foliage and other things that don't fall under the hard-surface umbrella. We're a small team and our skillsets compliment each really well. At the moment I'm starting work on a new biome so I'm working closely with one of our concept artists and putting together ideas for the key pieces that we'll need. It's been really nice to have the opportunity to find what I'm passionate about and actually be able to focus on that in my day-to-day work and grow into a more specialized role.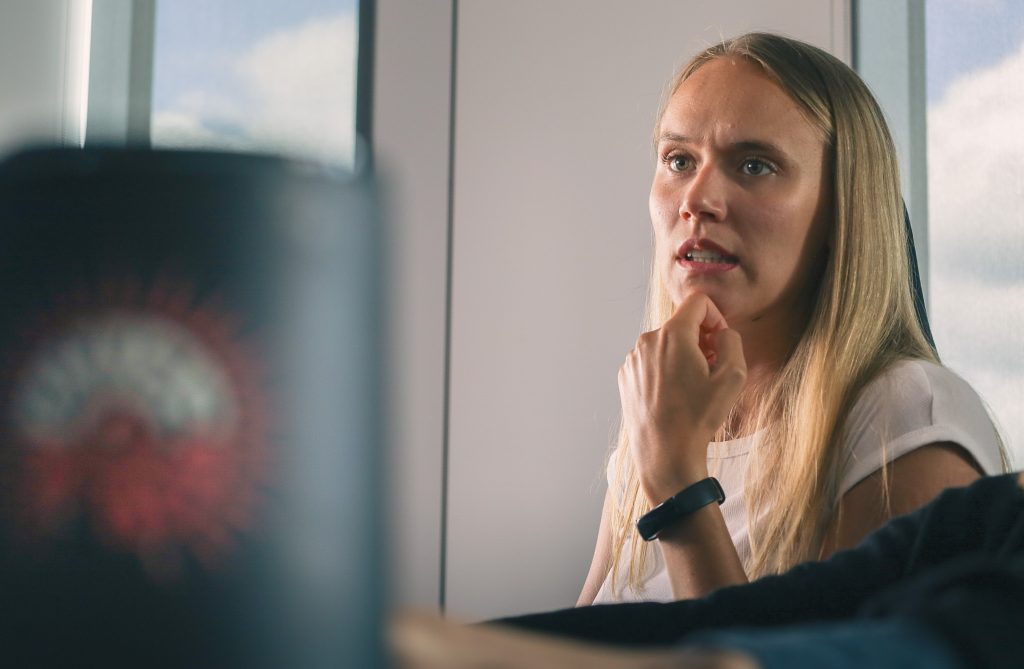 What is your advice for students who are working on their portfolio right now?
When I was studying, I really loved stylized art, I made a lot of cute props and I was told "you'll never find a job doing stylized art". I heard some say that focusing on a certain skill is more optimal to get a job, but I kept making what I enjoyed and it lead me to Chief Rebel, where I get the opportunity to work on what I really love.
So my advice is: personalize your portfolio based on your passion. That way, you'll be able to find a place where you belong.
What do you like to do in your free time?
In my free time, I am constantly looking for new hobbies and projects. On any given day, I could decide I want to learn how to play the harmonica, and then I'll want to learn how to sew. Right now I'm very much into running and training for a marathon as well as reading a whole lot of books!
Recently I went to Elton John's final concert here in Stockholm which was really cool! I've been a huge fan for a really long time and even had tickets since 2019 but had to wait for so long (for obvious reasons) and I'm so glad I finally got to be there.
What drives you and motivates you at work?
There's multiple things. First, the project we're working on is a game that I really enjoy playing! We're working with fantasy elements that are very fun for me to create, and of course the style is what I've always wanted to do since I was studying. Secondly, it's the company itself. I saw this company grow from 5 people to where we are today.
We work a lot with company culture, and put so much effort into teamwork and culture work. Being part of that drives me. I know I'll be very proud when we release the game and I'll be able to say "we did this together".