We're excited to announce that we've moved into a new office! Our new space is still located in the heart of Stockholm; on the green line stop of Gullmarsplan, and our new office offers a modern and spacious environment for our team.
We've moved to the 27th floor of the Sthlm01 premises, with a fantastic view of the city and the coziest interiors we could have wish for. It's important that our teams can be both productive and comfortable, so there is plenty of space for meetings; from big conference rooms to small and welcoming ones.
We made sure that snacks and lunch meals are always available through our new and shiny Convini machine, where the Rebels can order and get all they need to stay sharp and have the – more than occasional – ice cream and other snacks.
We decided to go around the office and ask what people love most about it, and here's a list of their answers. Because who can tell you about our office better than the Rebels themselves?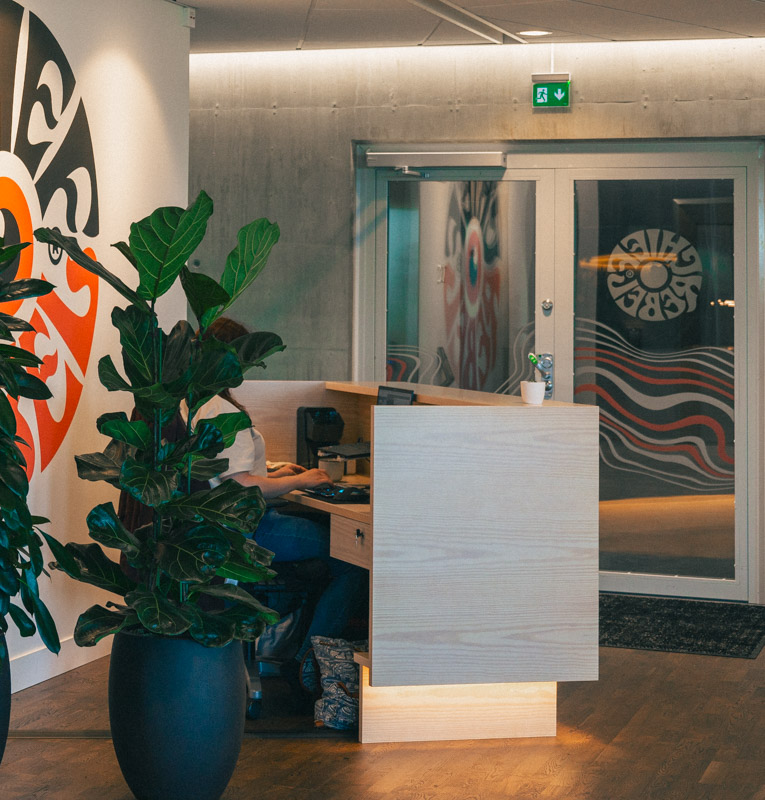 The top 10 perks of our Sthlm 01 office:
The 360° view of the city of Stockholm, from the top floor.
The natural light; with windows on all sides of the office it really feels good not having to rely on artificial light to work by.
The nap room, to take a nap or just sit in silence and recharge.
The no-outdoor-shoes policy. Showing off your best socks comes with being a Rebel.
The library and board games room, because we love staying after work for a game of Magic or chess.
The pinball machine – what really happens with this one is that the Rebels repeatedly try, and fail at, breaking the records set by the co-founders, who seem to be a little too skilled at this.
The "emergency candy" stash. Should it be a human right? Maybe.
The playtest room. Where the really cool things happen.
The sofa & TV corner for Show n' Tell and movie nights.
The Rebel colleagues. Because not even the best office in the world can make things better than working with people you love working with.